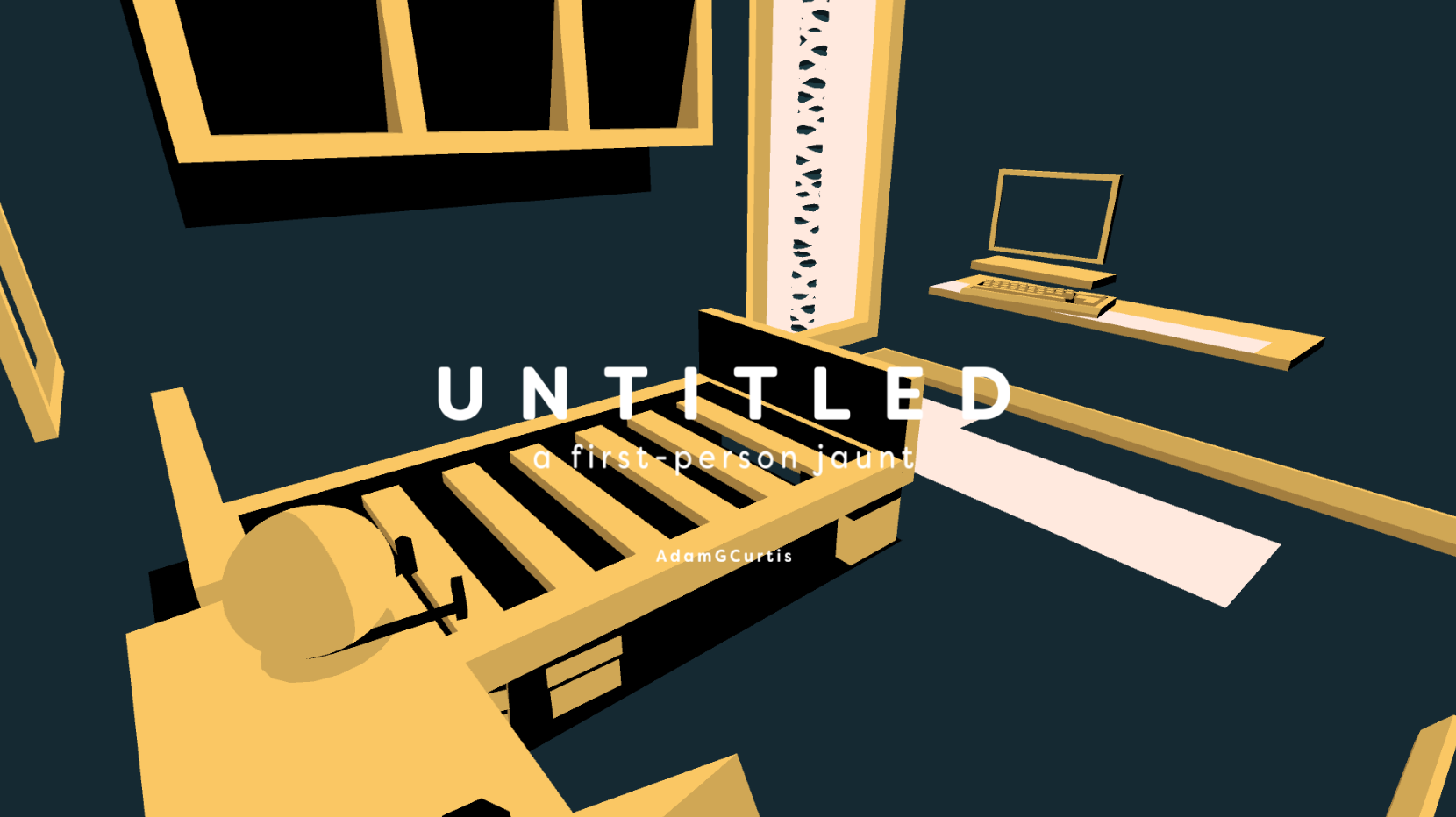 UNTITLED PREVIEW
A downloadable game for Windows and macOS
PREVIEW
This is not UNTITLED, a first-person jaunt through time and room, but its preview.
Made in an hour (then, made in several more hours after that), this UNTITLED pre-viewing may now be, viewed, and nothing more.
CONTROLS;

Spacebar.
Up and down arrows too.
Numbers! 1, 2, even 3.
And, some others, I think.
EPILEPSY WARNING;
If you experience any discomfort in flashing images, just, take it easy in there, ok? Ok.
Download
Click download now to get access to the following files:
UNTITLED PREVIEW (PC).zip
13 MB
UNTITLED PREVIEW (MacOS).zip
17 MB
Comments
Log in with your itch.io account to leave a comment.
MacOS: needs to support more than screen-size as resolution. (allows for better frame-rate)
page unreadable (same color for foreground(letters) and background)
Hey! With the text/ canvas I settled for a HD resolution which turned out fine on my 1280x800 macbook but I recognised screen variance will differ largely and might be buggered so I addressed that lightly here;
https://adamgcurtis.itch.io/untitled-preview/devlog/12466/untitled-preview-relea...
Despite working with a fixed ratio of 16:10 (Apple standard) I was getting wildly varying results on building out when testing. It's not that canvas' are strange I just don't seem to have a grasp on them yet.

As for the store page, yeah, that was me trying to be clever and get people to find the game's smarmy description, oops. When trying to garner interest in something I'm building, perhaps not obfuscating the first point of entry might not have been a good idea (although I was relieved to find it actually worked on mobile with highlight, which was to be expected but that's just a testament to Itch's consistency).
Framerate's chugging on your build, or is that general advice for another build another time?
resolution is general advise: I've seen too many games that only allow maximum resolution while using mediocre (or worse) rendering routines.
Sure sure, I'll look into how canvas' more if it means avoiding limiting resolution on the build-out.
Thanks!